History And Staff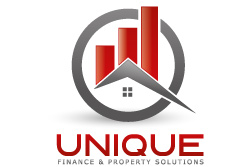 When Rebecca Franklin founded the business in 2005, she recognised that few people were receiving adequate advice when it came to finance and investing in property generally.
Initially, Unique focused on only providing credit advice (i.e. mortgage broking services including advising clients on loan structures, products and lender negotiation and the like). However, we found that our clients were also asking us to provide advice with relation to property purchases, developments, renovations etc which we could not discuss with clients.
Consequently, in 2007 Rebecca Franklin launched our Property Buyers Agent services, which are licensed to provide full advice (on a fee-for-advice basis) in this area. Rebecca has been involved personally in buying, building and renovating property for herself and many clients over the past 15 years so it was a logical step to offer this service to our wonderful clients.
It's important that you feel comfortable with your adviser – after all, an honest and open relationship is vital in helping you achieve your financial and lifestyle goals.
That's why we've provided a profile of each of our advisers so you can get a feel for their areas of expertise.
Principal Credit Advisor & Buyers Agent - Rebecca Franklin