Loan Process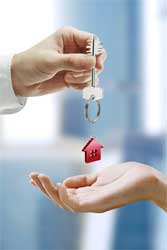 We follow a detailed advice process following a consultative approach where we understand your needs and objectives and structure the loan accordingly. We provide you with the information necessary to make an informed decision whilst sourcing competitive and appropriate finance.

There are 4 key stages to the process;
Initial meeting - Your consultant will contact you to arrange an appropriate meeting time. At our meeting we will discuss your financial goal, needs and objectives and identify any concerns you may have. We will give you an indication of monthly repayments for various scenarios and discuss your funding requirements for your unique situation. You will also obtain an indication of your borrowing capacity based on three important criteria.
Recommendation - we research the finance market and will provide to you a Statement of Credit Advice. This detailed report includes a summary our discussion, with information around your borrowing capacity, detailed product information, funds to complete, recommended loan structures and products, and disclosure of our remuneration earned.
Application process - we manage the application process from submission to settlement. This process includes us communicating with the lenders and you to ensure the finance is available when required. We also communicate with other stake holders, i.e Solicitors, Accountants, Financial Advisers where required and to ensure a seamless experience.
Post settlement - Our service continues after the loan has settled. We understand that people's lives and circumstances change from time to time. We therefore conduct annual reviews with clients focusing on discussing both financial and lifestyle change. We also communicate via various printed and electronic means on a regular basis to ensure we keep you informed of relevant changes in the market and industry.