Testimonials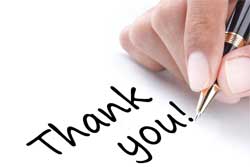 Why our clients love us
When dealing with us you can expect:
• The advice we provide you will always be in your best interest regardless of the consequences to our business. We realise that, at times, may involve referring you to another service provider if we think that's best.
• Any enquiries, questions and requests (now and into the future) will be responded to with urgency, honesty and respect.
• We will always be a strong advocate for all our clients' financial affairs. If you encounter problems with anything financial, we will always make it our business to do whatever we can to help. Our aim is to build a long term relationship with you based on mutual trust.
Here's what our clients are saying about us:
Nov 2012
I have been extremely pleased and surprised with the level of service provided By Unique Finance & Property Solutions. Our home loan refinance went well in spite of some challemnges along the way.

Thanks to Craig and Emma!

Sue A
Enoggera
Nov 2012
"It was a pleasure to work with you and Craig with recent purchase and I was highly impressed from start to finish with the process and the overall assistance offered. I received some great guidance along the way and nothing was too much trouble. Your service delivered on all fronts and I would have absolutely no hesitation to recommend you to anyone else requiring a highly personalised and professional mortgage broker service."
David I
Belmont
Nov 2012
'A huge THANK YOU to Craig and the staff at Unique Finance. At a very stressful & difficult time in my life Craig was able to sort out my finance requirements in a very timely & professional manner along with providing a great deal which has ended up saving me money each month (something that comes in very handy being a single mother). Craig was understanding, friendly in his approach, honest, realistic, positive, professional and kept me up to date and provided communication at every step of the way. The interaction and communication from the office staff was also of a very high standard. It is evident that all involved work very well together and I will with great confidence recommend Craig and the team at Unique Finance.'
Teresa
Eight Mile Plains, QLD
Dear Rebecca, I can't thank you enough for all the help & time you have given me to arrange finance on my first home. Thank you for everything! You made things so easy and explained things in a way that made sense. I don't know what I would have done without you & will recommend you to everyone. Thanks again.
Amy B, Ipswich Qld.
I wanted to take the opportunity to thank you, Rebecca, for organising the finance for my recent property purchase. You went over and above the call of duty to arrange a product that best suited my changing needs in such a short period of time. I was particularly impressed with your professional and approachable attitude, not to mention you being one of the rare people that actually returns phone call promptly! You made the financing of my new property a very easy and will no doubt be utilizing your services again when it is time to buy another property.
David A, Chelmer Qld.
I had always dealt with Rebecca on all matters relating to the financing of our principal places of residence so when our Financial Planner talked to us about buying an investment property we knew exactly where to go to. Rebecca's passion and extensive experience in all things investment property related was the key to our success with our first investment property purchase. Now 2 years down the track we are just about to purchase out next property and will be relying on Rebecca's services again to find the next jewel for our portfolio. She just makes it so easy!
Jennifer H, Coorparoo Qld.
We appreciate the guidance and assistance given to us during our recent investment property purchase. You keep us informed the whole way and did not giving up on helping us achieve our dream. Your professional approach allowed us to remain calm and relaxed throughout the whole process. Thanks Rebecca.
Bob & Kathy F, Toowoomba Qld