FINANCE FOR COMMERCIAL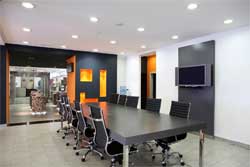 Finance for Commercial Property and Developments
Unique Finance & Property Solutions can help you find the right financing options for your commercial property purchase or help you get a better deal by refinancing an existing commercial property loan.
We specialise in helping our clients obtain the right loan for retail premises, industrial properties and land, factories and offices. We can also find the right partner to help you fund the development of residential or commercial property or even land subdivisions.
Our expertise even goes as far as sourcing finance for rural property as well. Below is an example of the lending ratios we can achieve on commercial property loans.
Lending Ratios
Commercial & Industrial
Up to 75%
Retail
Up to 70%
Specialised Security including Hotels, Motels, Caravan Parks etc
Up to 70%
Rural Properties
Up to 60%
Residential or Commercial Development Finance
Up to 80%
Lo/No Document Commercial Loans
Up to 60%
Finance for Property Developments
Property development covers everything from buying a block of land and building a house on it, to renovating a property, to building a major CBD office building. Successful property development, no matter how big or small, involves good research and a certain element of calculated risk.
Development finance for a residential or commercial construction project or land subdivision is very different to your usual home loan or business loan.
As with property investment, a good property development will target the right place and the right type of building for that area. Look out for what is needed, and then develop your building to suit. Knowing the development plans and regulations of the local Council will also assist you.
Funding failure is one of the most common causes of failed developments, so it is crucial to get your property development finance right. Your commercial finance broker should be involved with the project right from the beginning to help you gain an understanding of the requirements.
So if you're planning to build residential or commercial property, we can tailor a financing option that suits your needs. We have helped source finance for a wide range of clients who specialise in multi residential, commercial and land subdivision projects.
Rural Finance
Unique Finance & Property Solutions has access to a range of financing and banking solutions for your farm business or rural land purchase. We work with you to fully understand your needs to enable us to construct solutions for your growth or consolidation plans, as well as providing for your short-term needs.
Our financing solutions can provide assistants to those looking to purchase small acreage lots that aren't provided for by traditional home loans through to clients purchasing a trading business that requirements multiple funding solutions such as equipment leasing, cashflow assistance, trade finance and seasonal loans.
Our credit advice process has been specially designed to help your understand what financing options are available for those who are looking for Business or Commercial Finance. Read more about how we work at Our Process or Contact Us now to arrange a consultation with one of our experienced Credit Advisers.