ARE YOU SELF EMPLOYED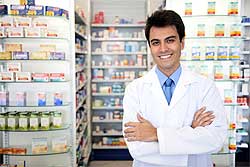 Are you self employed?
Being self employed, you usually work long and unpredictable hours. You may also have irregular income and find it difficult to make time to organise your paperwork to secure a self employed loan. Does this sound like you?
When you are self employed, applying for a loan can be time consuming and overwhelming, especially when you do not meet the bank's strict lending criteria.
For self-employed borrowers who can show proof of two years profitable trading, verify income and meet the remaining lending criteria, there is no reason you should not be able to secure a standard residential home loan.
For those not able to meet the assessment criteria for a full income verification loan, there is a range of home loans that have been developed specifically to address the differing requirements of self-employed borrowers. These are called low or no document loans. These loans are available for both home buyers and residential property investors.
Low Do or No Doc loans may have higher interest rates or fees so it is important to use a broker to help you find the right loan for your situation that will save you time and money and help you meet your objectives.
Low Doc Loans
Low doc home loans are typically used by borrowers who are self-employed, have variable income or do not have tax returns or financial reports with which to prove serviceability. You may be able to use a low doc loan for residential, investment or business purchases.
Lenders we use for low doc loans will typically use the following Loan to Value Ratios (LVR) when lending to the self employed on a Low Doc bases.
Lending Ratios
Purchases or Refinances (with cash out) without Mortgage Insurance
Up to 60%
Refinances without cash out without Mortgage Insurance
Up to 70%
Purchases with Mortgage Insurance
Up to 80%
Documentation requirements for low or no doc loans
Some lenders have recently introduced an increased requirement for documentation prior to granting approval for a low or no doc home loan. You may now be required to supply:
12 months worth of Business Activity Statements (BAS)
Account statements for the past 12 months, showing taxation payments
Our credit advice process has been specially designed to help your understand what financing options are available for those who are self employed. Read more about how we work at Our Process or Contact Us now to arrange a consultation with one of our experienced Credit Advisers.