PROPERTY SOLUTIONS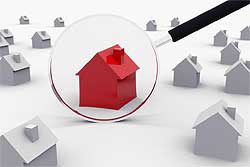 Our Property Solutions provides honest, independent, commission-free advice on all matters relating to the purchase of residential, commercial or rural property.
We are advisors that will take the time to discover your needs, provide unbiased and personalised advice then develop an ongoing advisory relationship with you.
Using a buyers' agent to purchase real estate is becoming more widespread throughout Australia as investors and home buyers understand the benefits they provide. A professional buyers' agent, like Unique, can provide you with all the knowledge you need to make an informed decision about the value of a property without all of the sales "hype" often generated by sales agents and glossy brochures.
We will also ensure you don't pay too much by providing background information about the true value of the property, so that you can make an informed choice. By choosing Unique, the saving you make on your next property could run into tens or hundreds of thousands of dollars, could be less stressful and is likely to take less of your precious time.
We help you identify, acquire and manage investment properties.
Whether you are just beginning or an experienced investor you should talk to the property investment strategists at Unique Finance & Property Solutions.
Call us now on 0456 564 051 or email us at sales@uniquefp.com.au.