LOANS FOR SUPER FUNDS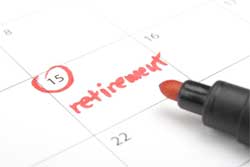 Superannuation funds can borrow money to purchase real estate using a SMSF loan (self-managed superannuation fund loan). Property purchased using a SMSF loan may work just like a regular investment property loan, including having access to the tax benefits and other features generally available.
You can use a SMSF loan to purchase any kind of property including residential, commercial, retail, and holiday units for a property leveraged investment. If you are considering transferring an existing property into your Superannuation Fund, be aware that the SMSF loans can only be used for the purchase of a property from a member or related entity if the property is being used for business purposes – any residential property must be purchased from an arm's length vendor.
Using an SMSF loan to invest in property is subject to fairly strict rules and is governed by a number of different laws, so at Unique Finance & Property Solutions we thoroughly understands these and are qualified to help you finance this style of investment.
The structure of ownership and management of any property you invest in using an SMSF loan is also fairly set so if this is something you think will help you reach your financial and personal goals then we can put you in contact with one of our Affiliate Partners to help you through the mind field.
More about the finance process
Unique Finance & Property Solutions will facilitate your funding approval and co-ordinate your transaction from initial enquiry through to settlement.
SMSF Loans will facilitate finance approval to suit the requirements of your gearing level, contributions / cash flow, investment strategy and property type (residential / commercial / rural). We have access to all funders that provide funding for these types of loans.
Features of a SMSF Loan
It is a Loan to the SMSF to fund the acquisition of eligible income producing real property. Please note there is currently: o No construction / development o No Vacant land (except income-producing rural land)
Loan to value ratios up to 72% for residential property (up to 80% subject to conditions) and 65% for commercial property depending on your scenario and the lender selected
Up to 30 Year loan terms for residential property and up to 20 year loan terms for commercial property.
Principal and interest or interest only loans available. Interest only periods up to 15 years
Variable interest rate or fixed rates depending on the Lender selected
The ability to make additional payments
You can pay out the loan at any time
Personal guarantees maybe required dependent on lender and product selected.
Our credit advice process has been specially designed to help your understand what financing options are available for those who are looking to purchase a property using their Superannuation Fund. Read more about how we work at Our Process or Contact Us now to arrange a consultation with one of our experienced Credit Advisers.