WHY YOU SHOULD USE UNIQUE FINANCE & PROPERTY SOLUTIONS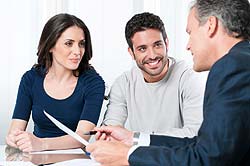 Our aim is to work with you to define and reach your objectives, through life's journey. Our credit and property advisers have specialist knowledge and expertise that can be invaluable in helping plan for your future.
Here are 7 reasons why you should use Unique:
Your success is our mission - Be assured your success is our main focus in everything we do, every choice we help you make; every option we present to you and every step in our process is designed specifically with your success in mind.
Structuring is our point of difference - We specialise in developing tax-effective, low risk mortgage and property solutions that use structures which result in lowing the overall costs involved with debt property ownership and achieve the your goals faster.
Our advice process is guaranteed to save you thousands - We have a strict advice methodology which we follow when providing the best financing solution or property buying advice.
Leverage your time - instead of searching the internet, talking to real estate agents or banks, looking at newspapers every day/weekend, get someone else to do the hard work short listing suitable loans or properties for you. We know finance and we know property so let a professional dedicated to these areas save you time and let you get on with spending time with your family or friends.
Integrity - We have 100% loyalty to our clients. We have no conflict of interests with banks, real estate agents or developers. We work for you and we believe that's what makes us unique!
Guidance - We provide one on one support and guidance to help you through the whole process of either purchasing a home, refinancing to get a better deal, evaluating your wealth creation strategy.
Our Commitment: We have a passion for finance and property. We simply love what we do and want you to be able to sleep at night after making one of life's biggest decisions.
To find out more about how we can help you, Contact us to arrange a free initial consultation with an experience advisor