RESEARCH, LOCATE AND NEGOTIATE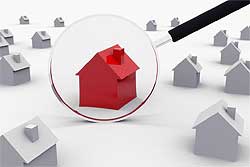 Australians have always considered "bricks and mortar" to be a sound investment decision when considering ways to enhance and create wealth.
At Unique Finance and Property Solutions our primary goal is to educate you on how to set up a property portfolio whilst maintaining your lifestyle. We work closely with you to deliver a strategy that is tailored to your individual situation.
The following stages occur when you choose Unique to help you purchase a property:
Stage 1 - Research
Where you are now, where you would like to be and how we can help you get there
We offer a free initial consultation to establish your goals and objectives, cashflow and current equity position. We review your existing investment portfolio, if you have one, as well as your time frames and risk profile.
We help you put a plan in place
Once we have an understanding of where you are now and where you would like to be we can help you put a plan in place to help you achieve your goals.
There are 3 parts to this stage:
1. Property Brief
Gain an understanding of what type of property you are looking for, your budget, time frame and risk profile including an action plan.
2. Finance Brief
Once you have decided on the type of property we then seek to obtain a preapproval for the funding of your purchase. As a part of this process we also set up a "buffer" account so ensure you have the financial capacity to hold on to your investment.
3. Review Structure and Asset Protection
We will refer you to a qualified accountant and solicitor to ensure that you are going to be buying your property in the right structure to protect your assets and maximize its return. This could include investing through your superannuation fund or through trusts or companies. We also refer you to a qualified risk adviser to ensure you have adequately protected your family, income and lifestyle through insurance.
Stage 2 - Locate
Commence the Property search
Once you give us the go ahead, we will commence the search for your property using the parameters discussed in stage 2.
We not only have access to the properties listed on the open market, but also too many "silent sales" before they come on the market.
We will inspect many properties on your behalf, saving you time and money. We then prioritize them, identify good opportunities and present them to you for your selection.
To assist you, we include digital photos of the property, location maps, floor plans and further details as required.
Stage 3 - Negotiate
Let the fun begin
If you decide to proceed with the property we have recommended, we will develop a suitable acquisition strategy to ensure we buy the property at the best price and on the best terms for you.
This will included research into why the vendor is selling, establish the level of interest in the property by the general market to enable us to establish the best way of negotiating its purchase.
We will identify comparable sales and rentals in the area and assess the potential capital growth of your property based on historical trends and future indicators. We will negotiate with the agent on your behalf or bid at auction to ensure that you obtain the property for the lowest possible price.
Once a price is agreed, a contract of sale will be drawn up by the vendors agent for your perusal and signing. At this time we would forward the document to your solicitor, if required, to assess it suitability.
Due diligence process
Once we have negotiated the best possible purchase price for your chosen property and secured it by the signing of the contract of sale and paying your initial deposit, we will complete the final due diligence on the property.
This includes arrange a building and pest inspection to ensure the property is structurally sound and a valuation if needed.
Depending on the property and it's intended purpose, we may also engage a surveyor, town planner, etc to provide further information prior to going unconditional on the purchase.
If you have purchased the property as an investment, we will also arrange a Quantity Survey to prepare a Depreciation Schedule to maximise your tax effectiveness.
Stage 4 - Settlement
Settlement and ongoing management
We will continue to liaise with your solicitor, accountant and finance broker (hopefully Unique Finance has organised this for you) right up till settlement day to ensure the process continues to be stress free for you.
The long term success of your property investment will be maximized through proactive property management. As property investors ourselves, we really understand what you want and need.
We will interview property management services that are available and prefer to chose local managers that have an understanding of the area where you have purchased.
We will look for a manager that will look after your property the way we look after our own, using their professional skills and the latest technology to find quality tenants, minimise vacancies and handle marketing, repairs, maintenance, accounting and legal compliance efficiently and cost-effectively.
This can be a real benefit as it will result in a better return on your investments with minimum fuss and more peace of mind.
Our services don't end there; you may also choose to continue to use Unique Finance and Property Solutions on a annual bases to review the performance of your property and property manager.
We can conduct Annual Reviews on your behalf which includes a physical inspection of your property, review of the current rental return and competitive market analyse on its current value and future growth potential.
Like to know more about our Buyers Agent service, Contact Us.