Family Pledge Loans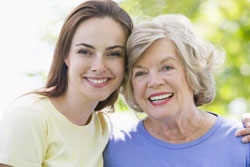 A Family Pledge or Limited Guarantee is a facility whereby your parents can help you purchase a home without them actually giving you any money towards the deposit. Instead, they use some of the equity in their own property to provide additional security for a limited amount of your loan.
This facility reduces the Loan to Value Ratio (LVR) and means that you could actually borrow up to 100% plus costs without paying any Lenders Mortgage Insurance (LMI) costs. You can release the Limited Guarantee in the future once your total loans reflect an 80% LVR; or you can release at a minimum 90% LVR and pay the LMI costs in the future.
Conditions:
You can borrow 100% of the purchase price, plus costs, without paying LMI
The Guarantee provided by your parents is limited to a portion of the loan rather than the entire loan amount
The limited guarantee can be removed at any time, as long as there is sufficient equity in the primary security
Guarantors can only be grandparents, parents, siblings or sons or daughters of the borrower(s)
The guarantee is to be supported by a registered first or second mortgage over the family member's property
Guarantors will need to gain independent legal advice with regard to the Guarantee
Family Pledge example:
As an example, a customer wishing to purchase a $450,000 property and wanting to borrow $405,000 would have an LVR of 90%, which would incur an LMI premium. If a Limited Guarantee of $45,000 was added as additional security, the LVR would reduce to 80%. The LMI premium would then not be payable, which could save the customer up to $6,682
Releasing the Guarantee:
The guarantee can be released at the borrower or guarantor's request. The borrower or guarantor may request a revaluation of the borrower's property at any time, subject to the payment of the requisite valuation fee at the time of the request. A valuation of the borrower's security property will be required to confirm the LVR of the borrower's loan. Providing the LVR is under the prevailing LMI threshold(s) or the required LMI premium is paid, the guarantee and the mortgage that supports it, will be released, providing the above conditions are met.
Before making a decision though, you need to discuss your options with a professional. Following an analysis of your situation, we will discuss the features of the many Loan Types available and match a solution that meets your requirements and objectives – see our Loan Process.