LOOKING TO BUY A BUSINESS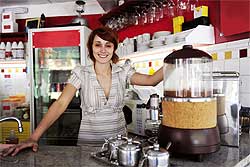 Looking to buy a business?
Good business finance can be invaluable when purchasing and growing your business.
When buying an existing business or well-known or successful franchise, there are a number of factors that need to be taken into consideration, including the business history, value of tangible assets, estimated value of intangible assets and the ability to earn a reasonable return on funds. You may also need to consider the goodwill associated with the business.
A good history can be a positive factor when applying for finance. Generally, when purchasing an existing business a business loan or term loan will be utilised.
Some of the different types of finance facilities that are available for businesses include:
| | |
| --- | --- |
| Overdraft | Leasing |
| Term Loans | Equipment Finance |
| Debtor Finance | Trade Finance |
| Invoice Factoring | |
At Unique Finance & Property Solutions we can help you ascertain your exact finance requirements and determine what is available to you, plus with your accountant and legal adviser to determine the worth of the business and all financial and legal obligations relating to your purchase.
Some common types of business that most major lenders will consider financing include: real estate agencies, pharmacies, accounting and financial planning practices, independent supermarkets such as IGA and newsagencies. We can also help source finance for most well known franchises such as McDonalds, Coffee Club, Eagle Boys Pizza and many more.
Our credit advice process has been specially designed to help your understand what financing options are available for those who are looking to buy a business. Read more about how we work at Our Process or Contact Us now to arrange a consultation with one of our experienced Credit Advisers.